Joined

Jun 23, 2022
Messages

75
Reaction score

0
Points

6
Location
Choosing the best service to watch live sport in the UK can be quite easy because there are so many options. Whether it's UK streaming or
UK IPTV
, I'm sure you'll be spoiled. There are several ways to watch live sports, either on TV, live, or....
There is no shortage of live sports TV to watch in the UK, with a wide variety of options and different ways of using them. Then, among many choices, it is very important to choose the best way. look at what's worth your money. In the UK, well-known live streaming media services include Now TV,Sky Sports,Amazon Prime Video,5.BT Sport, Bet 365.
In this case, each of these services has its own unique appeal to different UK users, and they have different values in every way.
So if you are ready to watch live TV in the UK, then this guide is for you.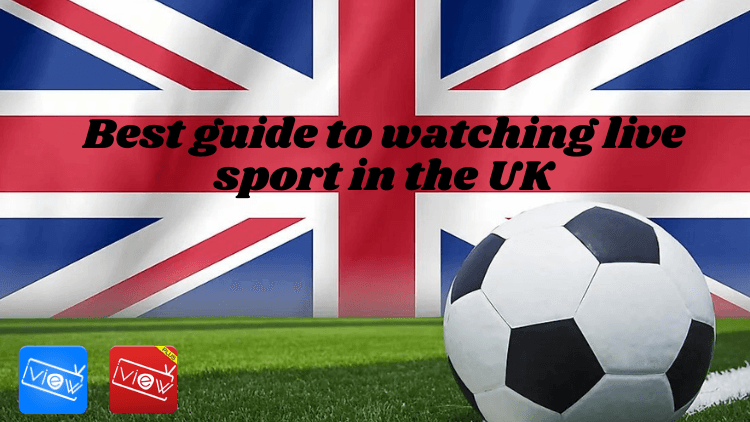 Let us dive, you will learn more different things.
What are the streaming options for watching live sports TV in the UK?​
If you want to watch live sporting events and live channels in the UK. You can watch it on live TV streaming below.
1. Now Sport pass
2. Sky Sports
3. Amazon Prime Video
4. BT Sport
5. Bet 365
Now Sport pass​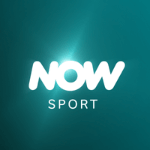 You can watch 11 Sky Sports channels by signing up for Now Sport Pass. The Now Sport Pass day pass costs around £10 to watch 11 Sky Sports channels over 24 hours. On a monthly pass, you'll pay £33.99 to watch 11 Sky Sports channels for a month. And enjoy the EFL and F1 race schedule.
Sign up for the Now Sport Pass and you can watch 11 Sky Sports channels on your TV, mobile or desktop, with up to six devices connected. And on Sky Sports you can enjoy smooth sports action at 50 frames per second at 1080P. If you upgrade to Boost, you can stream across three devices at a time. Boost requires Internet speeds of 12Mbps or higher to stream at 1080p.
Now Sport Pass does not offer a free trial. It is worth noting that even if you become a sport member with Now Sport Pass, you are still not allowed to watch boxing and WWE matches. You will need to buy it and watch it using the Sky Sports Box Office app.
Sky Sports​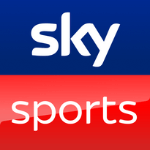 Choose Sky Sports and you can watch content from 11 Sky Sports channels, including:
1. Sky Sports Premier League: Shows 146 Live Premier League matches, alongside highlights and general Football shows...
2. Sky Sports Football: Shows 900 non-Premier League games a season from the English Football League. the Scottish Premier League, and the Spanish La Liga.
3. Sky Sports Main Event: Features the biggest and most popular fixtures in sport.
4. Sky Sports Action / Arena: shows Rugby Union, Rugby League, darts, and boxing.
5. Sky Sports Golf
6. Sky Sports F1
7. Sky Sports Cricket: Includes all England home test matches, T20 matches, and one-day internationals.
8. Sky Sports Mix: Which features many feature matches and sports events from the other 9. Sky Sports channels.
There are also many free channels available. For example, Sky Sports News runs 24-hour sports news and coverage. including press conferences and interviews with top sports stars.
Other big fixtures such as headline boxing matches will usually command a pay-per-view fee of around £14.99 no matter what deal you have.
Sky is the largest live sports TV streaming service in the UK, but it will make you pay for installation and a long-term contract. These costs can add up to more than a few hundred pounds a year. Now Sport Pass is the a la carte version of the service and lets you buy a specific pass to access different types of Sky Sports content on a monthly basis.
Amazon Prime​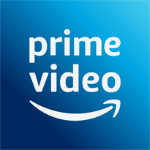 You can watch live football and tennis on Amazon Prime, where they'll be showing live coverage of 22 Premier League matches and some exclusive coverage throughout the season. You can get an Amazon Prime account for £7.99 a month and access to 1,000 movies and Prime delivery as part of the deal.
You can watch Amazon Prime original and exclusive merchandise, movies and TV shows that come with Prime or are available for rent or buy. Valuable sports channels and watch anytime, anywhere across many devices.
BT Sport​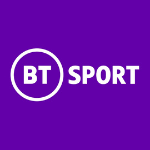 BT Sport is currently sky's biggest competitor and you can get it with a Sky subscription bundled in one place.
BT Sport has over 40 Premier League matches, exclusive coverage of all the Uefa Champions League and Europa League football. And 100 live matches from Europe's top leagues. There are many sporting events in the UK. BT Sport now offers a wide range of sports coverage and has become an popular choice for consumers due to its monopoly on major sporting events such as the Champions League. BT Sport offers its viewers four channels - BT Sport 1, BT Sport 2, BT Sport 3 and BT Sport ESPN.
It's safe to say BT Sport brings you top football, rugby league, boxing...
Bet 365 ​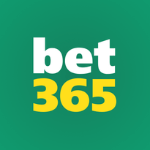 Use Bet365's live streaming service to watch live streams from around the world.
With over 100,000 live sporting events to watch each year. you'll capture all the best action from football, rugby, snooker, basketball, American football and more.
The livestream is free. But, you must have a funded sports account or bet within the last 24 hours to view bet365 live.
Geographic restrictions apply. 18 +. Begambleaware.org
How to watch live sports for free?​
For those on a tight budget, free live sports websites offer a few sports channels, but each has its pros and cons. Let's give a few examples.
1.Stream2Watch​
Stream2Watch is the perfect site to watch sports events for free. It allows you to stream your favorite games online without paying a fee or registering to watch live events.
Live coverage of baseball, basketball, boxing, NFL, golf, hockey, auto racing, soccer, football, UFC and wrestling. You can see a lot of sports content here, but this site contains a lot of advertising links.
2.CrackStreams​
CrackStreams is best for free streaming of different live sports events. Here you can watch many boxing,MMA, NBA,NFL,CFB,XFL and UFC events. This site is free, the only drawback is that the number of live sports events is limited.
3.Fox Sports Go​
Fox Sports Go is a premium live Sports website that allows you to watch different Sports events on your device. It allows you to add your favorite shows, teams, players and more. You can also display a complete sports schedule. You can watch NFL, MLB, NCAA FB, WWE, NASCAR, boxing and football events. But streaming video isn't optimized, it's free. But you'll have to pay a subscription fee to be able to stream Hulu, Direct TV, Dish, Spectrum, Verizon Net TV, and more.
The three sports live broadcast websites mentioned above have high star rating. but they have both advantages and disadvantages. So do you want to know the best way to watch live sports on TV? Next, I will take you through.
The best way to watch live sports TV in the UK​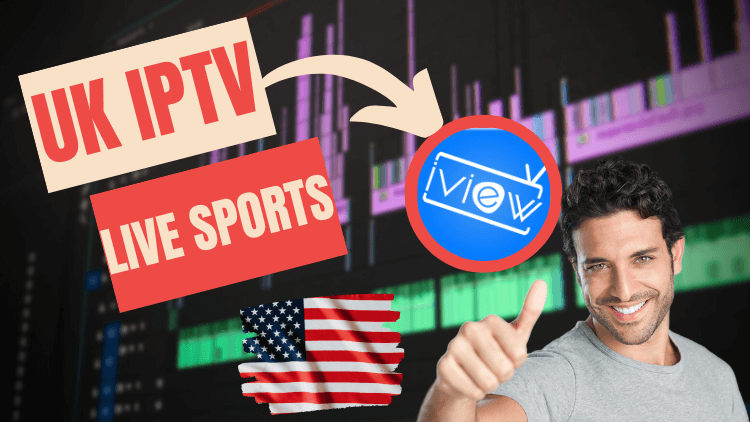 Because no single broadcaster has the right to show every game. even rights to individual games are sometimes split between channels.
When you choose a free sports website to watch a sporting event, you may achieve a different effect. After all, it is free, and either some channels and games are limited by the requirements, or there are a lot of advertising shackles. Anyway, for a variety of reasons, it will make you feel upset.
But if you want to watch live football on TV, you'll need Sky Sports to watch most of the Premier League and BT Sport to watch the rest. with exclusive access to the Champions League and Europa League.
Then, you need to choose a sports package that best suits your pursuit.
An IPTV service for watching live sports TV is a good choice -- IviewHD IPTV. Here you can watch your favourite UK sporting events and leagues.
IviewHD IPTV
offers 1300 + live channels, 200+ valuable sports channels including 160+IPTV UK channels.
Here I'm sure you'll find the UK channel you're looking for. For more information about IPTV UK channels, see the list of
IPTV UK channels
. You'll find your favorite sports channel.
IviewHD IPTV is the
best sports IPTV
for UK sports fans. As for the function, you can choose
7 Days catch up
and
PVR recording
, you don't need to get up in the middle of the night to exercise. you can choose to record your favorite game to save the cloud. There are 3 modes of
EPG
and the latest
FAV
Settings. They offer a
3-day free trial
.
Also, you can choose their
family package
plan. multi-room multi-device sharing, increase family fun while saving on subscription fees.
conclusion​
I hope the content of this article has been helpful to you, no matter which way you prefer, free sports website? Paid sports streaming? Or a premium IPTV service with all the features and benefits? But I recommend that you use
IviewHD IPTV
, because of all its features and advantages, you can test IPTV service for free first. It costs nothing and you can test the stability of the service before you
buy Iptv subscription
it.
It's worth noting that many of the service's valuable sports channels are limited during the beta period . and must you to subscribe before they can be used.
FAQ​
1. What is live streaming?​
Live broadcast is the live broadcast of an event. Sports are streamed online on different platforms, sometimes for free. Some sites offer premium live content for a small monthly fee.
2. Is streaming illegal?​
Streaming sports events online is legal if websites do not stream pirated content. But, it is illegal to watch sports if the streaming content is copyrighted. If you watch or download copyrighted content, you may receive E-mail messages that infringe copyright.
3. Is UK IPTV illegal?​
In the UK, IPTV is legal when you buy a package and get permission from the copyright owner.
4. How to activate and access the UK IPTV free trial?​
First, you need to register with
IPTV UK
, get the test code for free, and then find the
APK
that matches your device on the Download page. (Note: The SELECTION of the APK version must be consistent with the version from which you obtained the test code.) Finally complete the installation, enter the before obtained code to complete the
activation iptv
.